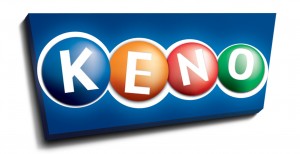 Being a game of chance, there is no guaranteed strategy for winning at keno. However, there are a few tips or strategies players can use to put the odds more in their favor. One of the most important tips would be to learn everything you can about the game of Keno. Knowing any game gives the player the advantage when making decisions on how they will proceed to play.
Keno strategy, payouts
In Keno, one of the most important strategies would be to look for the best payout schedule. Many payout tables are similar but can vary from casino to casino, so a player will want to pick the casino that pays the most for their favorite 4 spot keno ticket.
Another important strategy for players would be choosing the amount of numbers they want to play. Most new players make the mistake of choosing the maximum amount of numbers allowed as this is the highest payout, but the odds of winning that huge prize is astronomical. Consistent players of keno lean towards playing four to eight numbers. The odds are with the player catching a reasonable amount of numbers to win some of their money back, and if all numbers are hit, winning a considerable amount of cash.
Keno offers some of the worst odds of winning in any casino and a good tip for players is to set a limit on the amount they are going to play. Also, play with "excess money", never play with money that is set aside for your rent or other bills. Another good tip would be to place smaller wagers, thus allowing players to play more games and extending their chances of winning. Most casinos set the minimum bet at only one dollar and some even accept smaller sums.
There have been many varied tips and strategies and one of the most popular, though unproven, is choosing consecutive numbers such as 34, 35 and 36. An additional strategy among players is to choose numbers that have not come up in recent games, with the theory those numbers are scheduled to come up within the next few games. And completely on the other side, is the strategy to pick numbers that seem to be consistently drawn in the last few games, believing these numbers are somehow favored in the draw process.
Keno players pick their strategy and usually stick with their preferred method of playing keno, but always remember luck is the biggest factor in winning the huge payout.
Top 5 recommended Keno casinos:
[table id=3 /]