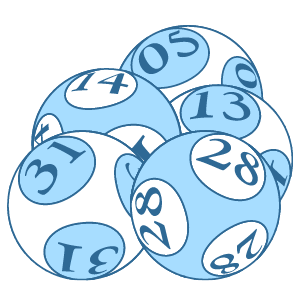 Keno is a fun gambling game and like the lottery, players are rewarded with huge payouts. A keno ticket is made up of numbers from 1 through 80 and players simply pick their numbers.
A player can choose from betting 1 number up to 20 numbers and the minimum bet is usually $1. The casino will then draw 20 numbers at random and a player is paid out according to the amount of numbers hit.  This is called a straight bet and the most popular wager in Keno.
Top 5 recommended Keno casinos:
The history of keno
Keno has a long and rich history dating back to ancient China. Legend has it that during the Han Dynasty, General Cheung Leung needed to fund a lengthy war and created the game that came to be known as the Chinese Lottery. It is believed that the general took the first 120 characters of a children's nursery rhyme, "The Thousand Character Classic", and created the betting system.
This betting game became so popular Cheung Leung was able to reinstate his army after only ten lottery drawings.  It is also believed that the Chinese lottery was used to help build the Great Wall of China. As there was no electricity or power during this time, messenger doves where sent all over the dynasty with the winning results. Keno also became known as the White Pigeon Game and was played twice per day. It is still popular in China today, but players choose from only 80 characters.
The Chinese Lottery was introduced to North America by Chinese immigrants who moved in search of the American Dream. To simplify the game, the Chinese characters were replaced with numbers. It started growing in popularity in Nevada, which was already becoming a profitable gambling state; however, the lottery was illegal. To avoid prosecution, the game was called Horse Race Keno. Casinos operated fictional horse races with fictional numbers. When the government passed legislation to tax off-track horse betting, to include Horse Race Keno, the horse race was dropped out of the name and the game simply called Keno. Today Keno is sometimes still referred to as a race.
How to play keno
A keno ticket has numbers from 1 to 80. Players select their numbers and the amount of their bet and take their ticket to the counter where they will receive a duplicate copy ticket from the keno writer. The minimum bet is usually one dollar.
When the game is closed, the casino randomly draws 20 numbers. The way numbers are drawn vary from casino to casino, but can be done much like bingo with a "bubble" with 80 balls released by pressing a lever. Payouts are based on the amount of numbers a player selects and the amount of numbers "hit".
Land-based casinos offer players a keno lounge where paper tickets and crayons are available to choose their numbers. A booklet is also provided with payment schedules for all combination of numbers picked, explaining the different types of bets available and all rules of the game. Land-based casinos also have "keno runners" throughout the casino who take your bets to the lounge, return with your duplicate copy ticket and even collect your winnings.
What are the different kinds of bets in keno?
There are different types of bets for keno and probably the hardest part to learn about this game. The split ticket is where players pick two or more group of numbers in the same game. A player can choose to pick a 3 spot group, such as 3, 4 and 7; and also pick a 6 spot group such as 34, 35, 36, 44, 45, and 46. The player will circle each group of numbers and pay for each bet. A number cannot be selected in more than one group. This is a two-way bet and the player has two chances to win on the same game.
There is also the combination keno ticket where a player picks two or more groups of numbers, much like the split ticket, however, also combines different groups of numbers together and can win on several combinations on the same game. For example, taking the same group of numbers of our split ticket, we then combine both groups of numbers for a 9 spot ticket and then have 3 ways to win on the same game. The split and combination keno ticket are also called way tickets as players have several ways to win on each game.
The King keno bet is also a variation of the combination keno ticket. Players choose a "king" number that will be present in all their group of numbers. If the "king" number is drawn the payouts will usually be considerably higher.
What are the strategies for playing keno?
Keno is a lottery-type game, so luck is the key factor.  Players are attracted to keno because of the chance of winning huge amounts of money with a small wager, just like many state lotteries. Most players don't have a winning system with the exception of choosing numbers that have some significant meaning only to them, such as ages or birthdays. There are a few betting systems that might lessen your odds of losing, but players must always remember that with a game of chance the odds of winning that huge jackpot is where only luck will intervene.
The Martingale system
The Martingale System is probably the most easy to follow and remember.  This betting system basically is the double up method.  For example, if a player bets a $1 ticket and loses, his or her next bet should be $2. If this bet loses, then the next wager would be $4. If the player hits the $4 bet, he will recoup his losses and more. A large bankroll may be needed for this system and the player must have patience as they may have to go through quite a few draws each time before they can profit.
The reduced betting system
Another betting system is called the "reduced betting system" where players choose a limited amount of numbers and play those numbers on three keno tickets.  The player's odds of winning are greatly increased when betting fewer numbers and this system is based on this concept.  Players should pick six numbers, but each ticket played should contain only four of the six numbers chosen. This way each number is on two tickets each.  If the player's numbers are drawn, this gives him the best advantage of winning on all three tickets.
The way ticket
Another system many players like to use is the way ticket. A way ticket is one where more than one set of numbers is played on the same game.  A player might choose his favorite three numbers such as 4, 7 and 13 as a three spot, but also choose his children's ages for a five spot such as 8, 10, 12, 15 and 17. Players choose the amount they want wager on each way and now have two ways to win on the same game.
Based on mathematical probabilities and statistics, a player's best bet to win at keno is to play four to six numbers. But is it vital for players to keep in mind that there is no "guaranteed" system or method when playing keno and the odds of winning that enormous jackpot is almost virtually impossible. So if you decide to play the game of Keno, pick your favorite numbers or your children's birthdays and try your luck, but remember that the more numbers your choose the higher the odds are for a winning ticket.
What are the odds in keno?
Odds vary according to the number of "spots " or numbers marked on a ticket and to understand your probability of winning you must first understand how this game is played. As we explained earlier, a keno ticket is made up of numbers from 1 to 80 with the casino randomly drawing 20 numbers. Players can pick any combination of numbers up to 20, but the odds of a player selecting all 20 numbers correctly on a ticket is colossal. Odds change with the number of spots marked and many players choose to pick anywhere from four to eight numbers.
The payouts vary from casino to casino but they will have a payout brochure available to players advising exactly what the payout will be with the number of spots marked.  The payout table is clearly visible on the screen when you play Keno online. For example, if a player chooses to mark six numbers, or a six spot ticket, and the player catches all six numbers, he could win $1,500 for a one dollar bet.
The brochure will also let players know the payout schedule for a lesser amount of numbers picked correctly. Using the six spot keno ticket as an example again, a player could see a return of $50 for catching five numbers, $8 for four numbers and win their $1 bet back with three numbers.  Anything less than three numbers and you have a losing keno ticket.
Many players are lured by the huge payout for a minimal bet and make the mistake of playing a large amount of numbers.  Players should review the payout schedule brochure at each casino before placing their bets. The odds of picking one number is 3 to 1; two numbers 15 to 1; three numbers 71 to 1; four numbers 325 to 1; five numbers 1,549 to 1; six numbers 7,752 to 1; seven numbers 40,878 to 1; eight numbers 230,114 to 1; nine numbers 1,389,686 to 1 and ten numbers over 8,900,000 to 1. The odds get higher and higher with each additional number chosen and players should remember this when playing Keno.
Can you play keno on a slot machine?
Land-based casinos also offer video keno slot machines. The payout schedule is on the video screen and players deposit coins or use a paper voucher, pick their numbers and hit the draw button. Betting amounts can vary from machine to machine and players can bet as little as five cents. Numbers are picked by a random number generator and players have the results within seconds. Players can change their numbers at any time or hit the quick pick button and have the computer choose their numbers.
The keno slot machine is the choice of many players as the result of each game is immediate and there is no waiting time between each draw. Online casinos also offer the game of Keno and it is played much like the video slot machines at land-based casinos. The payout schedule for your specific bet is on the video screen and game results are instantaneous.
Should I play keno online?
Keno is an inexpensive game and this is the attraction for many players, the chance to win a huge amount of cash for a small wager. If you decide to be a consistent player of Keno, it has statistically been proven that the best bet is from four to six numbers. New players make the mistake of betting the most numbers allowed to hit the giant payout, but usually end up with a losing ticket. Learn the game of Keno and select the amount of numbers you play. Many players have their own tips or strategies for the game of Keno, but always keep in mind that Keno is a game of chance and should be enjoyed.