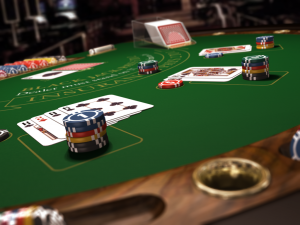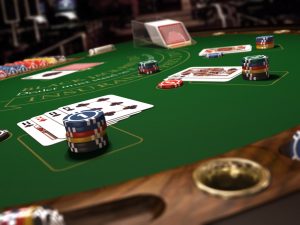 Blackjack is widely regarded as the most popular game out of all the classic casino pursuits and it is therefore only natural that there are several forms of the traditional blackjack game.
Different types of blackjack
Among the most common varieties are Atlantic City, European and Vegas, however many other types are available.
European blackjack
One of the most popular varieties is European Blackjack. This is a form of Classic and is simple to learn. This is like the original game with which many players are familiar. European involves two decks of cards and in this pursuit face cards are valued at ten and an Ace may be one or eleven.
Atlantic City blackjack
Atlantic City Blackjack is an attractive variation of the game that has many similarities to classic blackjack. This pursuit is played with 8 decks of cards and at many online gaming sites, it is available in both single hand and multi hand forms.
Spanish blackjack
Spanish Blackjack differs from other variations as it involves Spanish card decks that have 48 cards rather than the usual 52. Spanish Blackjack is played with 8 such decks and is played without the tens. Game rules are therefore particularly important here.
Bonus blackjack
Bonus Blackjack is a fun form of blackjack that is played like the European Blackjack variation, but it has its own special bonus option. Players may choose to place a wager on the bonus option in which the appearance of a blackjack hand will produce a special payout. A player that manages to obtain a blackjack with an ace plus a jack of spades will gain a 50-1 payout.
Double Exposure blackjack
Another exciting variation of the game is Double Exposure Blackjack that although based on the original blackjack pursuit, does have its own unique elements and rules. In this game, both of the dealer's cards are revealed and yet in spite of this, the game has quite a high house edge.
Blackjack Switch
Blackjack Switch is a variation of the game in which players are dealt two hands and then may switch or swap the original cards between the two hands.
Multi-hand blackjack
Multi-hand, as its name suggests, enables its gamers to play more than one hand at the same time. This is a very exciting way to play and different forms of the game are available as a multi-hand option such as Atlantic City Blackjack, European Blackjack and others.
Elimination blackjack
Elimination is an interesting variation of the game in which rather than playing against the dealer, players try to knock out other players in order to be the last remaining player at the table.
This is one of the most popular casino games that is played in different places around the world and is available in several variations.
Top 5 recommended Blackjack casinos:
[table id=3 /]