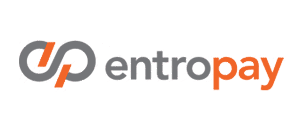 Entropay history
EntroPay was introduced in 2003 by Ixaris Systems Ltd as an alternative safe and convenient online payment method for funding online casino accounts, as well as purchasing goods. Its primary goal was to provide consumers with a way to pay online or over the phone regardless of their location or credit history. It was presented as a Virtual Prepaid Visa Card and has become a preferred online payment method. Entropay is offered in multiple languages and currencies and the Virtual Prepaid Visa Card can be used globally wherever Visa is accepted. Signing up for EntroPay is free and easy and takes just a few minutes. There is no credit check and once confirmed your EntroPay Virtual Visa Card details are instantly issued and you are ready to send and receive payments. Players can immediately make a deposit into their online casino account and begin playing their favorite online games. EntroPay fees are straightforward and economical.
EntroPay refund
EntroPay can be funded via a debit card, credit card or your bank account. Transfers can be done online or through your mobile device. Online payments to merchants or online casino sites are easy and instant. State-of-the-art security measures are a priority with EntroPay and they provide a safe and secure transaction process with 128-bit encryption technology and advanced firewall protections.
Players will never again have to provide personal information or details to merchants or their preferred gaming sites. Withdrawal of player's winnings is also fast and safe. Players do not have to wait weeks for a check in the mail, but can receive monies on either prepaid card or use the bank transfer feature to transfer all or some of the money to their bank account. EntroPay knows what customers want and their newest feature is the currency converter. This feature makes transacting in multiple currencies convenient and lets customers know the exact total of what will be charged to their debit or credit card. Entropay is a very reliable, trustworthy, and convenient payment method for online casino players to use.
Advantages of EntoPay
There are many advantages to an EntoPay Prepaid Virtual Visa Card that online casino players will appreciate. EntroPay provides a simple registration process with no credit check, along with immediate purchasing power. EntroPay's Virtual Prepaid Visa Card or Prepaid Plastic MasterCard is globally accepted by millions of merchants and payments are instant. Since these are prepaid cards there is no credit risk and this assists customers in controlling their spending. With the added security of not providing merchants with personal details or financial information, customers are more confident with online purchases. EntroPay has strict security protocols which also builds confidence with customers in sending, receiving or transferring funds. Players will find the ease of using one deposit and withdrawal method efficient and convenient.
Top 5 recommended casinos:
[table id=3 /]