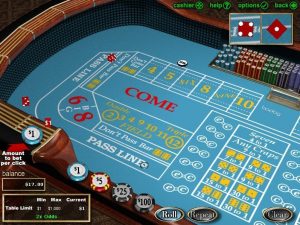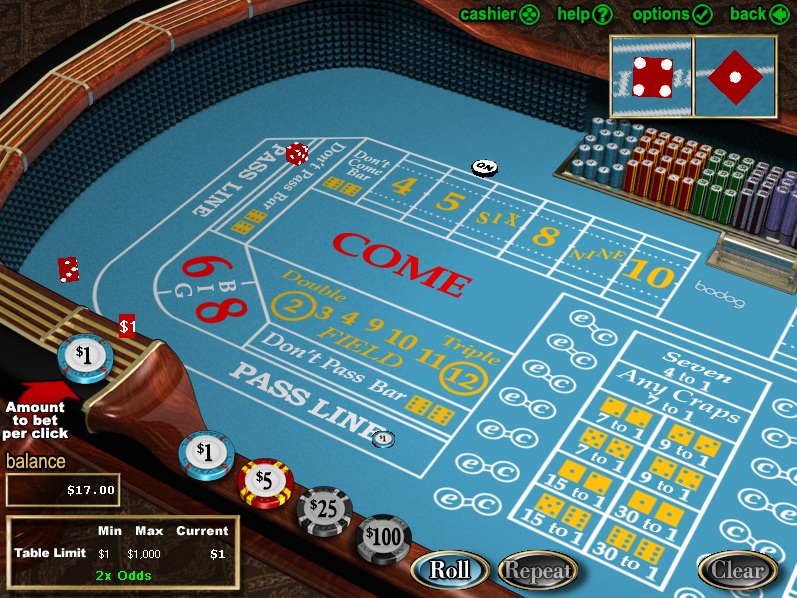 Craps is one of the casino games that gets the most attention from players with all different interests and who are working with all different budgets. One of the things that turn off a lot of players is the fact that craps may be a bit intimidating to new players. The game is especially intimidating to those who are looking at the craps table for the very first time. Most everything on the craps table seems like a foreign language until the player gains knowledge on the craps table layout.
Here are terms you need to know regarding the craps table:
Craps – Craps is not only the name of the game, it's also what the numbers 2, 3, & 12 are referred to in the game.
Come – Betting that is done within the come box means you are betting the dice are going to pass. The bets here are made after the come-out roll.
Don't Come – This bet is just the opposite of the come bet.
Pass Line – The Pass Line is where you place your chips when you are betting the dice will pass.
Don't Pass Bar – The Don't Pass Bar is where you place your chips when you are betting that seven will come up before a point repeats.
Place Bets – The numbers 4 through 6, 8 through 10, and 12 are in this field and you put your money in this section if you want to wager that one of these numbers are going to be the ones rolled.
Field – The numbers 2 through 4 and 9 through12 are found in the field section of the craps table. You place your money in this section when you want to bet on one of these numbers will roll.
One Roll Bets – You will notice that "one roll bets" looks more like a title for another group of sub-bets. Putting your chips under this area means that you are betting on the next roll. If the exact roll occurs then you will be paid according to the bets odds.
Hardways – These bets mean you are wagering on a 4, 6, 8, or 10 showing up. They need to be rolled as a pair before they are rolled as a combination.
Any 7 – When you place this bet it means you are wagering that a 7 will be the next roll.
Any Craps – When you bet here it means you are betting on a 2, 3, or a 12 to be the next roll.
6:8 – This bet means you are wagering on a 6 and an 8.
Top 5 recommended Craps casinos:
[table id=3 /]