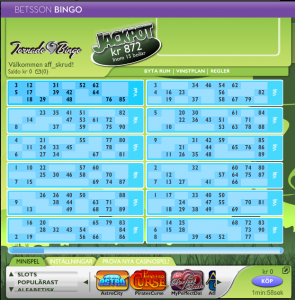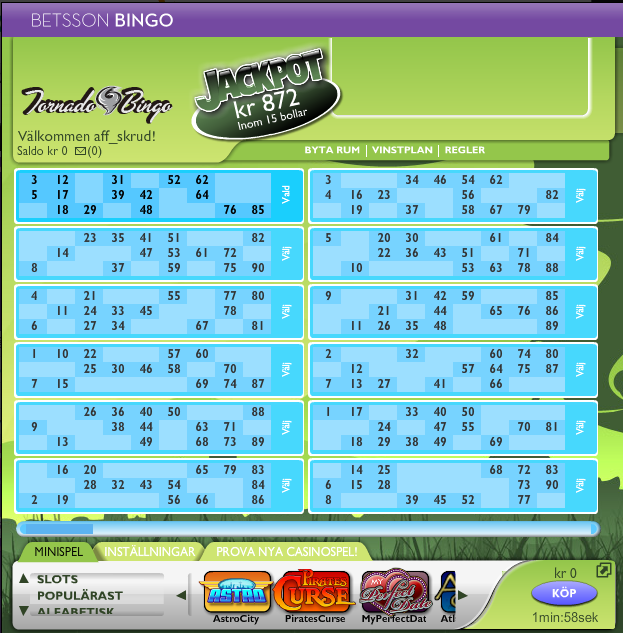 A Brief History
There are a number of popular gambling games around today, but the only one that has managed to get social acceptance to a great extent is bingo. The game of bingo is quite ancient, tracing its origins to some time in the 16th century in Italy. In 1530, to be precise, this game was first introduced as a lottery, and was known as Lo Giuoco Code Lotto.
Bingo started becoming popular and, in the 18th century, was introduced in France where it was a rage. Bingo was first played in Germany in the 19th century, and found its way to the shores of the United States of America in the first part of the 20th century. In 1929, this game was played for the first time at a carnival near Atlanta, in Georgia, and was initially called 'Beano'.
The game was given the name 'Bingo' for the first time by Edwin S. Lowe, a toy salesman from New York. Legend has it that one of the players, in his excitement, yelled out 'bingo!' instead of 'beano', and that was the name Lowe opted to go with. The social acceptance came about after a Catholic priest asked Lowe to use it to raise funds for the church. From 10,000 bingo games a week in 1934, the game's popularity has grown so much that today, North America alone spends over $90 million on bingo, online as well as offline. More and more people are playing online bingo nowadays.
Types
Across the world, there are a number of variants of the game. The most popular ones are 75-ball and 90-ball bingo, and also 80-ball bingo. 75-ball bingo originated in the USA and is very popular there as well as in numerous online bingo websites. The numbering in this form of bingo is between 1 and 75. 80-ball bingo is another popular form of bingo that you see at online bingo sites as well as traditional land-based bingo halls. The numbering in this form of bingo is between 1 and 80. 90-ball bingo is popular in Europe, especially in the land-based bingo halls across the U.K. This form of bingo has the numbering from 1 to 90.
75-ball tickets have five columns, each titled with one letter of the word bingo: B – I – N – G – O, and with 15 numbers to a column. 75-ball games consist of one or two rounds. 90-ball bingo tickets are designed in the form of strips, and each strip has six tickets. Each ticket has three columns of nine slots, but with numbers only on five slots, making up a total of 15 numbers, or 90 across the six tickets. 80-ball bingo, on the other hand, has only four lines of four numbers across the five columns, adding up to 80 in all.
How to play
This is one of the most popular online gambling games today, along with other games like slots and blackjack. To play online bingo, you first have to find an online bingo hall that suits your requirements. You could opt for an online bingo website that has a good range of games, some great promotions, and good customer support. Once you find a bingo website that you like, you will need to register with it and open an account. You can now play for fun or for real money. If you opt to play for real money, you have to purchase the bingo cards. You can buy up to 50 cards at a time, depending on the bingo website you are at.
Once you start playing the game, you need to cross out, from the numbers that are called out, the ones that appear on your ticket. You must call out 'bingo' when you complete a specific row or column first.
Playing online is fun, because the software makes it easy for you to play the game without getting stressed. With advancements in technology, websites are offering more and more player-friendly features to increase the fun factor and make sure players have a great time here, both those who win and those who don't. One of the most player-friendly features you will find today at online bingo websites is the 'auto-daub'. This feature ensures that numbers that have been called are updated automatically on your card. Another cool feature is 'best card sorting', which sorts out the cards you have according to the one that gives you the best shot at completing and going bingo.
Some tips
Here are a few tips that will help you not only have fun while playing online bingo but win some as well. A basic tip is not to play at an overcrowded online bingo hall; the odds of your winning reduce drastically with an increase in the number of players. Here's another one: look to play at websites that have larger prize money; it makes your win that much more fulfilling and richer. Another basic tip that works really well: look for sites with great promotions; there is nothing better than playing with free money. Finally, it is in your best interest to play the game at a site that comes with a reputation for fair play.
Top 5 recommended Bingo casinos: