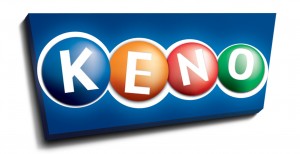 Keno is one of the first known gambling games and has a long history dating back thousands of years. Originating in China, Keno is believed to have been based on a children's rhyme "The Thousand Character Classic". This lengthy rhyme was used to teach children in China the thousand characters they needed to learn to read and write. Legend is that during the Han Dynasty, ruler Cheung Leung was involved in a prolonged war and came up with a lottery game to help raise funds to finish the war and remain in power. He took the first 120 characters of the thousand characters rhyme and created a system of betting known as the Chinese Lottery.
This betting game became so popular Cheung Leung was able to reinstate his army after only ten lottery drawings. It is also believed that the Chinese lottery was used to help build the Great Wall of China. As there was no electricity or power during this time, messenger doves where sent all over the dynasty with the winning results. Keno also became known as the White Pigeon Game and was played twice per day. Keno is still popular in China today, but players choose from only 80 characters.
Modern Keno history
It was not until the nineteenth century when immigrants from China came to North American did Americans become aware of this game of chance. The Chinese were attracted to America during the gold rush but ended up as laborers working on the railroad. They brought with them the Chinese lottery and it became popular in California and Nevada. Americans changed the characters to numbers for simplicity and reduced the number to 80. Nevada was already becoming a profitable gambling state however, the lottery was illegal. To avoid prosecution, Keno was called Horse Race Keno. Casinos operated fictional horse races with fictional numbers. When the government passed legislation to tax off-track horse betting, to include Horse Race Keno, the horse race was dropped out of the name and the game simply called Keno.
Keno has been known as a lottery game or bingo type game, and a horse race game, but players are attracted to this game of chance as the rewards can be huge for very little money. Today Keno is a popular game at land casinos and online casinos. Players can pick up to 20 numbers and the anticipation of winning all their numbers is the draw for many players.