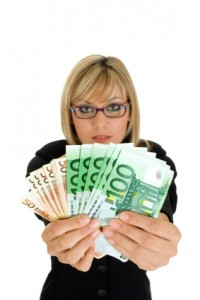 Online casinos offer a wide range of bonuses to attract new players and keep the existing ones happy, but the most commonly offered variety of bonus is the deposit bonus. In fact, deposit bonuses make online casinos so popular that new players sign up only for the sake of the deposit bonus offered.
Understanding Deposit Bonuses
Deposit bonuses are, therefore, basically marketing tools offered to encourage more and more players to sign up. While they benefit online casinos in a big way, a number of smart casino players use deposit bonuses to build up large online casino bankrolls.
To understand deposit bonuses, players need to realize that they are made up of two components—percentage and maximum amount. In other words, online casinos offer deposit bonuses as percentages of the deposit amount up to a maximum amount.
For instance, an online casino offers a first deposit bonus of 100% up to $100. This means that players will receive 100% of their deposit amounts as bonuses, but up to a maximum amount of $100 only. Players cannot claim more than $100 as their first deposit bonus. Moreover, if players want to claim the maximum first deposit bonus of $100 offered, they have to make a deposit of $100.
Choosing Deposit Bonuses
Choosing deposit bonuses is really an art as many players feel that a bonus is good just because it is huge. For instance, a deposit bonus of 100% up to $3000 is not really a good bonus because players will have to deposit $3000 to claim the maximum bonus, and not many players can afford to do that.
Comparatively, a deposit bonus of 50% up to $200 is ideal because players will have to deposit only $400 to claim the maximum amount. Players should, therefore, analyze the bonus offers and read the various terms and conditions associated with each bonus carefully before claiming it.
Wagering Requirements
Beginners might wonder how online casinos can afford to give away so much of free money as bonuses. The simple truth is that deposit bonuses are not free money that can be withdrawn at will. Casinos offer bonuses only to encourage players to sign up and start playing for real money. Players can also keep prizes won using their bonus money, but they need to fulfill certain wagering requirements if they want to withdraw their winnings and bonus money. In some cases, the bonus amount is "sticky," and players will never be allowed to withdraw it although they can withdraw their bonus winnings as soon as they satisfy the wagering requirements.
Understanding wagering requirements is quite simple. Players are allowed to withdraw their winnings or winnings plus bonus amount only after playing through their bonus amounts or deposit plus bonus amounts a specified number of times within a specified deadline.
While some casinos credit bonuses into players' real money accounts in small increments as and when players clear them, others wait for players to clear their entire bonus amounts before crediting them.
Players should study casino bonus offers thoroughly to avoid disappointment.
Top 5 recommended casinos: