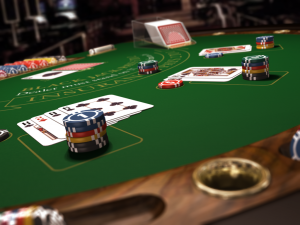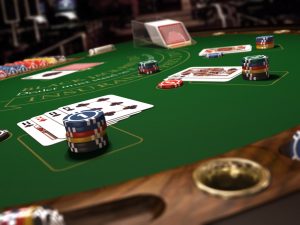 The blackjack game is one of the favorites in the casino and its history although a disputed subject is an interesting one.
It must be noted that so-called exact information regarding the history of blackjack is rather debatable. There are different versions and stories concerning the precise roots and beginnings of blackjack. Whether the seeds were actually sewn inFranceit is hard to say, but this remains one of the most common theories regarding blackjack's history.
It appears to be generally agreed that blackjack has evolved out of games played in Francein the 1700s, such as the popular Chemin de Fer. What is believed to be the 18th century form of blackjack is the attractive casino game of Vingt-et-Un, which means twenty-one in English. In this game of Vingt-et-Un, the main objective is to reach a card total of as close as possible to 21 which going over this number. The similarity to the aim of the basic blackjack game is clear.
There were various games with elements found in blackjack that were popular in different places across Europe at this time, such as One and Thirty, inSpain. In this pursuit, the player's aim was to reach a total as close as possible to 31 with three cards, rather than the two cards used in Vingt-et-Un.
It is believed that the game of 21 made its way to North America together with immigrants fromEuropefollowing the French Revolution. Once gambling was made legal inNevadain the 1930s, this game of 21 appeared at various casino locations. As the game did not prove to be an instant success, in an attempt to attract customers to try their hand, casino operators altered the rules slightly. This change provided improved odds for the player. One of these alterations involved a special payout if the player managed to win the game and reach a card total of 21 with the jack of spades together with an ace of spades. With the value of the black jack card being evident, the game soon gathered interest and gained the name 'blackjack'. As the game increased in popularity, the special odds were soon left behind. However, the new name stuck!
The creation of a blackjack strategy has also played a part in the game's history. In the 1950s, statistics and mathematical theories were discussed as they related to the game of blackjack. An article "The Optimum Strategy in Blackjack" was written at this time by The Four Horseman and on similar lines, a book was released in 1962 called "Beat the Dealer" by Professor Edward Thorp. The ideas in this book became known as the basic blackjack strategy.
Whatever the precise details are concerning the history of blackjack, there is no doubting the popularity of this exciting pursuit!
Topp 5 blackjack casinos