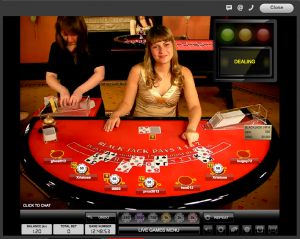 Having a good strategy for casino games is something a lot of players focus part of their attention on. One example of a game a lot of players use strategy with is blackjack. A lot of players use card counting in blackjack. While strategy such as card counting can't be used in games like video poker, there are still strategies a player can use with video poker. However, baccarat is one of those games where players can't turn to strategy so much. Baccarat is a game in which players don't have a lot of options available and the rules of the game cause the game to be run in a pretty automatic manner. Most systems out there are based on the player's previous hands rather than the hand they are currently working with and those are pretty much useless.
Ways of betting
When playing baccarat there are a few things that you should keep in mind that can help you out. When you play the game of baccarat you will have three ways in which you can bet. You can bet on the player hand and that holds a house edge of 1.29%. You can also bet on the banker's hand which holds a house edge of 1.01%. Then, there is the option of betting on a tie which holds a house edge of 15.75%. When you look at this information it's easy to see why betting on the banker's hand is a good choice. Betting on a tie is something you should try to avoid doing. It may seem like only having one good bet you can make, the game is still a very entertaining one and it also has some of the best odds in the casino.
Wagering amounts
Another thing you want to focus on with regards to playing the game of baccarat is in regards to the amount of money you wager. Just be careful that you never wager more than you can afford to lose. A good money management system is the best thing you can do for yourself. You want to decide ahead of time how much you can afford to lose and divide your money up in accordance with how much you can bet each round. Also, you should decide ahead of time what percentage of your winnings you want to keep and what percentage you want to put back in the game. Money management will be very important in the game of baccarat.
Top 5 recommended baccarat casinos: